Lisa O'Rear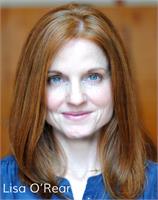 Lisa first stepped onto a yoga mat in 2009, and by 2010 completed her first 200 hour teacher training. Lisa has been teaching at Philly Power Yoga since 2010. Her desire to continue to grow both on and off her mat led to her complete 200 hour teacher training at DIG yoga and to date she has completed over 400 hours of training. Through alignment, she challenges students to realize both their inner and outer strength. Her classes are creatively sequenced, challenging and heartfelt. She is so grateful for her teacher and mentor, Mariel Freeman, who continues to inspire her to find her authentic voice, teach from her heart and never stop participating in the conversation of yoga.
Originally from Miami, Lisa now resides in South Philly. When not on her mat, she can be found either running, spinning or getting together with her friends and family.
Lisa has taught several of our amazing Yoga Fundraiser classes including most recently for Students Run Philly Style and the National Stroke Association.
Lisa O'Rear is currently not instructing any classes.