Colette Marie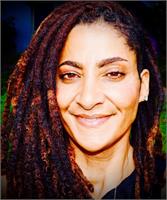 Colette Marie originally from Los Angeles, California, has been teaching and practicing yoga since 2005 in cities such as New York City, Atlanta, Stamford, CT, and St. Pete, Florida. Her journey has led her to opening and successfully operating her own studio, Wild Lotus Yoga Studio in St. Pete, Florida in 2014, and conducted a 200 Hour Yoga Teacher Training Program. Colette Marie is a Certified Personal Trainer, Certified Reflexology Therapist, Thai Yoga Stretch Therapist, Reiki Practitioner, Founder of Seva Yoga Mission, St. Pete and Bhakti Foundations, and is a published author of "Memoirs of an Unconventional Yogi" and "The Miracle of Plant Medicine and The Practice of Yoga", both available on Amazon.com to learn more about Colette Marie, please visit her online at www.iamcolette.com
Colette Marie instructs the following:



Let our expert instructors take you to your edge and beyond with a unique sequence of flowing asana's (poses) linked together by breath. In a room heated to 90 degrees, this Power Yoga is guaranteed to increase strength, cardio-vasular endurance and flexibility. Bring a mat, towel and water, 'cause you're gonna sweat!




Are you ready to unwind and relax from your mid-week grind?? Do you need a little r&r from your life, and feel allowed to do nothing at all but melt into your yoga mat?? We have just the thing!

What is Yoga Nidra?
Yoga nidra or yogic sleep is a state of consciousness between waking and sleeping, like the "going-to-sleep" stage. It is a state in which the body is completely relaxed, and the practitioner becomes systematically and increasingly aware of the inner world through guided meditation techniques. This is a delicious way to deepen ones sense of calm and allow for the outer world to drift away, while Colette, guides you on a soothing journey toward bliss-state-of-consciousness!