Nicole Moore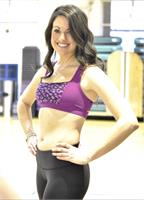 Nicole is a classically trained and fully certified Pilates Instructor who completed her training at Equinox in New York City. She has been teaching mat classes since 2015 and is thrilled to share her love for Pilates with her new community of Philadelphians!
Nicole found her love for Pilates after an injury put a halt to her running and typical gym workout. Pilates is low impact and can be modified for all injuries, weaknesses, and inflexibilities. She loved the notion of Pilates being for everybody's, every body! Nicole teaches her classes with flow from start to finish and believes each class or session needs to be a full body workout!
Catch Nicole teaching group classes or on the equipment in the studio!
Nicole Moore is currently not instructing any classes.