Becca Serra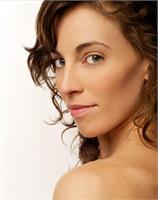 Becca Serra is an actor and triathlete who found her way to Pilates after a herniated disc immobilized her. She quickly fell in love with how healing the method is and the ability to continue to move while in recovery. She has been practicing for over 10 years was certified in both mat and apparatus at the prestigious Kane School of Core Integration in NYC in 2015. She has worked at Kinected Center NYC and Bodycraft Brooklyn, and is looking forward to continuing her practice/teaching here in Philly. She specializes in injury prevention and recuperation and pre/postnatal Pilates.
Becca Serra instructs the following:
A full body workout focusing on developing muscles you need for carrying your baby, giving birth, and the post-partum healing process. We create a community where we support one another through this transitional life stage and get your body moving and stretching all at once. Learn to get in touch with your pelvic floor and your deep abdominal muscles, utilize your breath for strength and control, and strengthen your posterior line and correct your posture in this all encompassing class.